Mini Chocolate Bar Earrings! Currently available through Theo Chocolate and Seattle Chocolates. They are selling like hotcakes!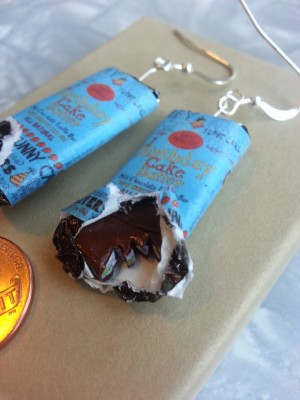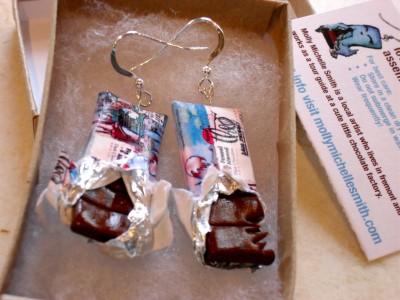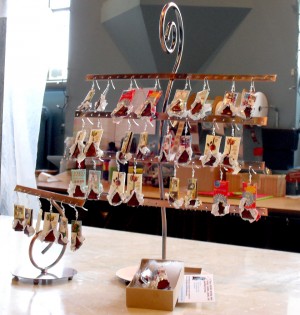 Mini-bar earrings can be personalized with your company's packaging. They have sold very well in the Theo retail store, and also make excellent gifts for employees and business partners.
For a custom quote, please contact me with your contact info and some details of what you are looking for (e.g. order size, wholesale/retail, whether you would like custom wrappers, and any other applicable information).